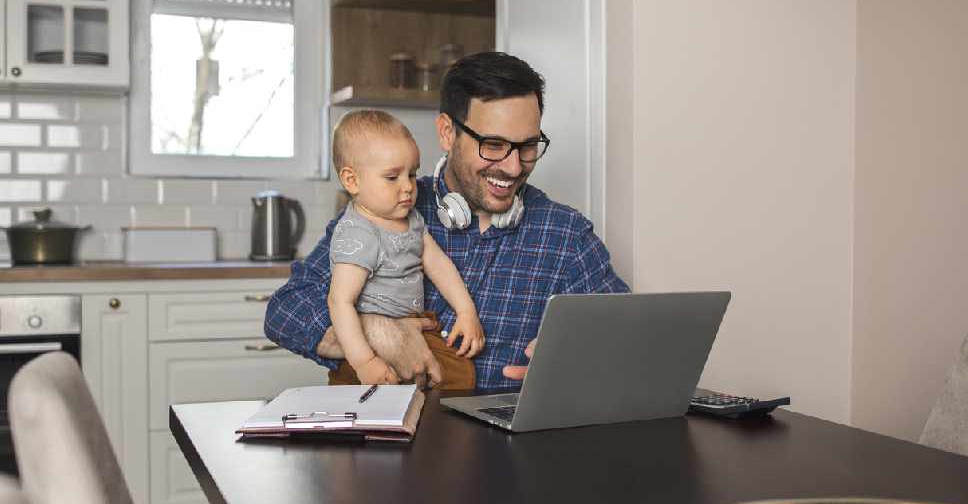 iStock [For illustration]
A new initiative has been launched in Abu Dhabi to promote a parent-friendly workplace culture.
The Parent-Friendly Label (PFL) is a voluntary programme that recognises and awards employers for adopting relevant policies and practices.
It has been launched by the Abu Dhabi Early Childhood Authority (ECA).
Organisations with a valid trade licence issued in Abu Dhabi or a free zone in the emirate can apply for one of the label's two levels: Parent-Friendly (first level) and Parent-Friendly Plus (advanced level).
Firms will be assessed across a range of criteria spanning different categories. Online applications are open until September 23.
Sheikh Theyab bin Mohamed bin Zayed Al Nahyan, Chairman of Abu Dhabi Crown Prince's Court and Chairman of the ECA highlighted the PFL's importance in overcoming COVID-19 related challenges, particularly those related to childcare, education, and work-life balance.
"By creating parent-friendly workplaces that understand children's needs, the PFL will provide children with adequate support within their families, to ensure their healthy development and early learning. This, in turn, would increase Abu Dhabi's workplace attractiveness, retention and productivity," he added.
In a recent survey conducted by Abu Dhabi's Department of Community Development, 45 per cent of respondents said that the quality time they spend with their families is short to very short.
Under the patronage of Theyab bin Mohamed bin Zayed, @Abudhabi_ECA has launched the Parent-Friendly Label to encourage private and semi-government organisations to adopt policies and a culture that supports working parents. pic.twitter.com/DE0mV8FRFL

— مكتب أبوظبي الإعلامي (@admediaoffice) May 30, 2021