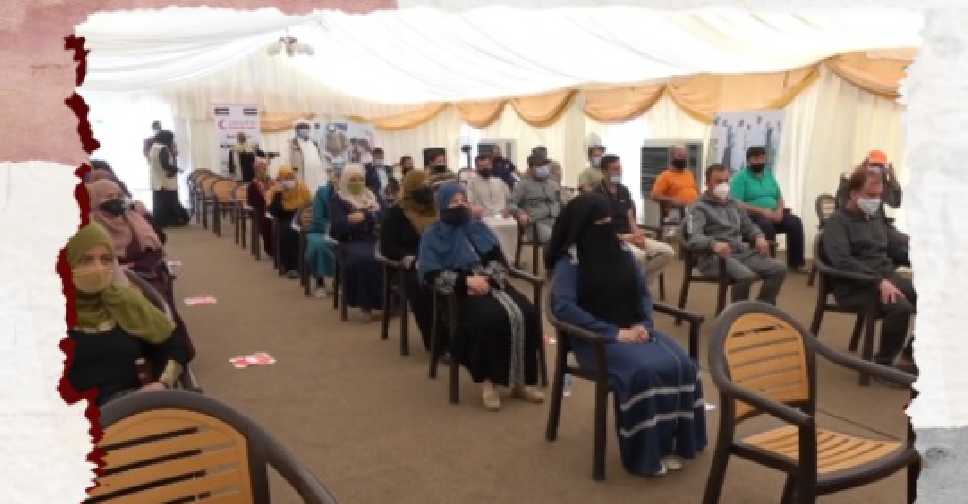 WAM
As many as 12,000 Syrian refugees in Jordan will receive their first COVID-19 Sinopharm jabs.
Launched by Emirates Red Crescent in partnership with the health authorities in Jordan, the vaccination drive is in its second phase and will benefit refugees in the Emirati-Jordanian camps of Mrajeeb Al Fhood, Zaatari, Al Azraq and Al Hadiqa.
It's part of efforts by the UAE to support nations that are hard hit by the pandemic and help speed up the recovery.
According to the UAE's national news agency, the first phase, which started three weeks ago, has benefited thousands of Syrian refugees.