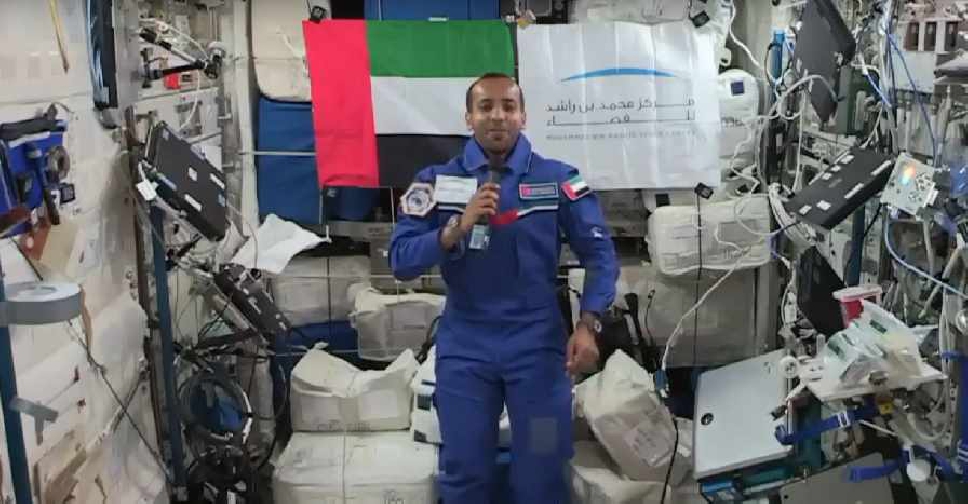 NASA/Screengrab
During his first Q&A session from the International Space Station (ISS), Emirati astronaut Hazzaa Al Mansoori highlighted how beautiful the UAE looks from space.
"It is a fantastic view from up here... The most amazing moment was seeing the earth, the sun and the cloud from afar. But nothing compares to how beautiful the UAE looks from space," he said while interacting with hundreds of students, dignitaries and members of the public at the Mohammed Bin Rashid Space Centre.
His Highness Sheikh Mohammed Bin Rashid Al Maktoum, Vice President and Prime Minister of the UAE and Ruler of Dubai, kicked-off the session on Friday, which lasted 25 minutes.
"What was your feeling when the rocket was carrying you to space?" he asked.
"Thank you, Your Highness, I am very happy and proud to be the first Emirati astronaut from the Arab world to speak to you in Arabic from the ISS. It is an incredible feeling. Today, Zayed's ambition has reached space. Thank you for making this possible for your people," Hazzaa replied.
"When we reached the outer space of the atmosphere, it was an indescribable feeling. I remember everything, the moment we took off, the rocket acceleration, the gradual absence of gravity, which meant we arrived in the space and ISS. It is indeed an incredible feeling.
"When I saw the UAE it was the best feeling I've ever had in my life."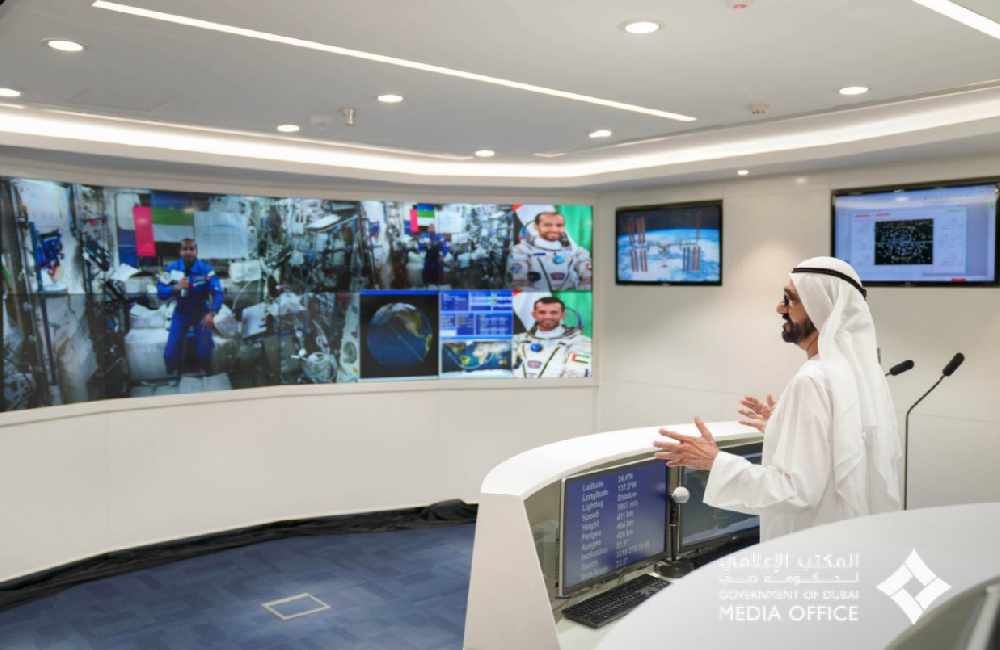 Hazzaa was seen twirling his microphone and doing a flip during the live chat.
On Wednesday, Hazzaa made history as he became the first Emirati to travel to the ISS.