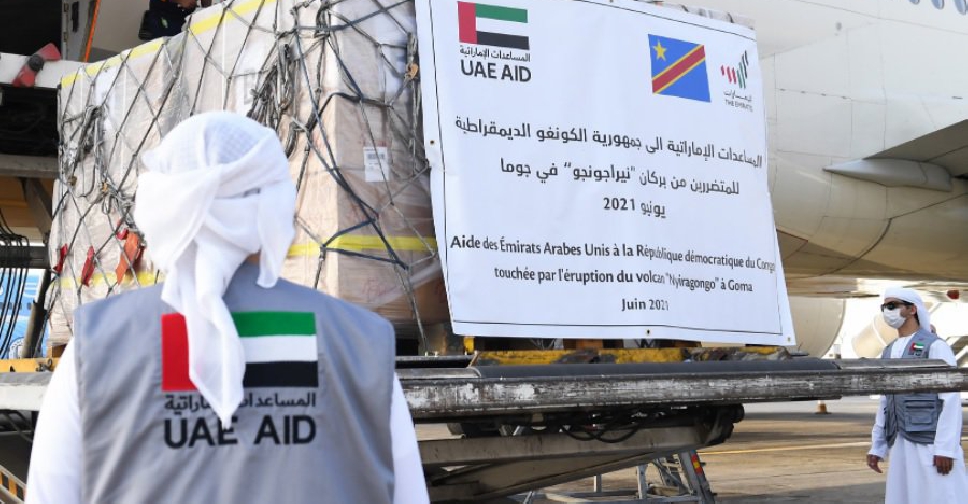 WAM
The UAE has sent 51 metric tonnes of emergency relief and food supplies to the Democratic Republic of the Congo.
It's aimed at helping nearly 450,000 people displaced by the Mount Nyiragongo volcanic eruption.
It comes as the UAE stepped up relief aid to help the country fight the impact of the COVID-19 pandemic, with the first aid plane carrying 6.4 metric tonnes of medical supplies in May 2020 helping more than 70,000 healthcare workers contain the spread of the virus.