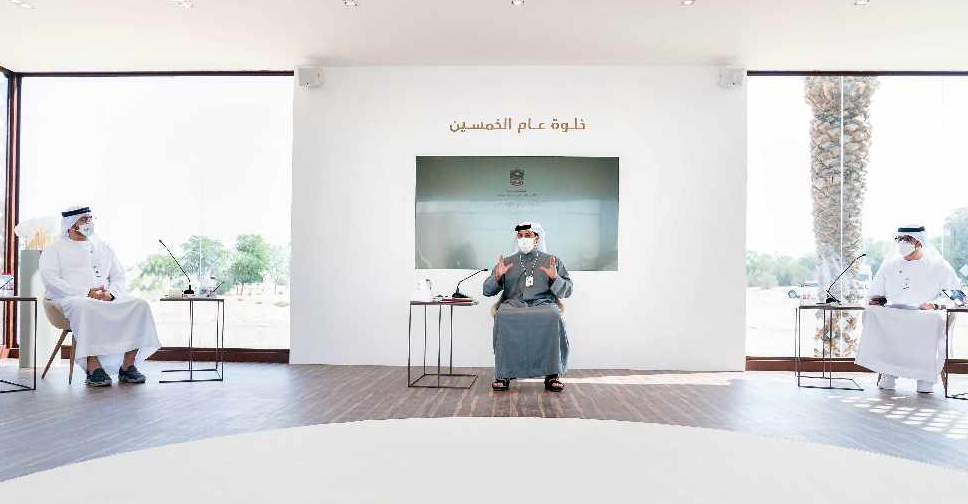 WAM
The UAE is steadily and confidently progressing towards shaping a better future for its people over the next 50 years.
That's according to His Highness Sheikh Mansour bin Zayed Al Nahyan, Deputy Prime Minister and Minister of Presidential Affairs, who said the country is continuing the process of comprehensive development started by its Founding Fathers some 50 years ago.
He made the comments while chairing a meeting of the 50-year Development Plan Committee.
Sheikh Mansour commended the engagement of all sectors of the Emirati community, whether citizens or residents, and public, private and non-profit sectors in drafting the objectives of the project to prepare for the next 50 years.
The Committee is responsible for drafting a vision for the UAE's development plan, including its projected timeline and the adoption of the action system that will make the UAE Government faster, more flexible and more able to adapt to future changes, with the participation of all segments of the community.
It is also responsible for drafting a new economic plan, advancing vital sectors, drafting a comprehensive vision for the community, designing and reinforcing cultural and productivity initiatives for future generations, and promoting coordination between federal and local authorities and the private sector in future planning.