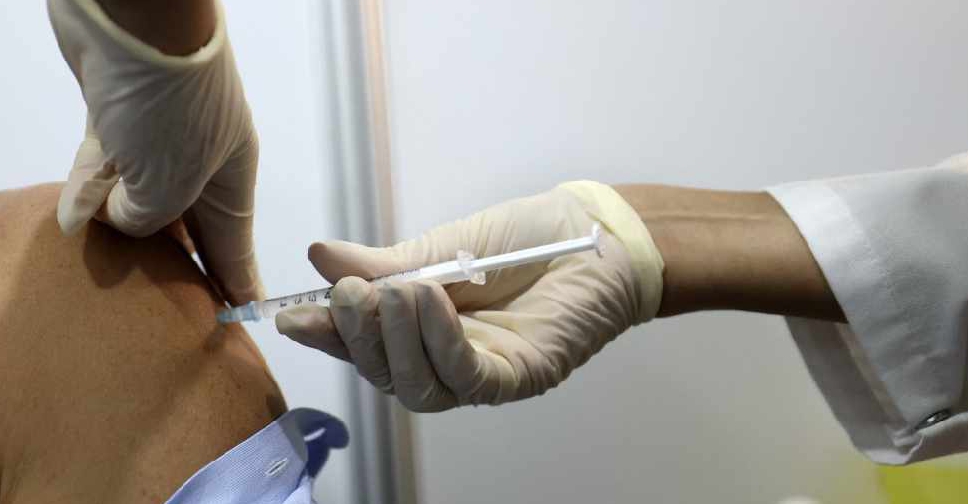 KARIM SAHIB / AFP
The UAE's national vaccination campaign has reached more than 87 per cent of the total eligible population.
Over 97.5 per cent of elderly people (aged over 60) have also been vaccinated so far.
Dr. Farida Al Hosani, the UAE health sector's official spokesperson revealed the figures during the latest government media briefing on Tuesday.
She called on all unvaccinated individuals to get the jabs as soon as possible, adding that those who had not yet been inoculated were at high risk to the new virus variants detected around the world.
The official also highlighted the importance of getting the booster shot, especially for the elderly and those with chronic diseases.
Dr. Al Hosani said the booster can be the same as the original shots or a different one, subject to a medical evaluation.
Health Sector: Health authorities provide booster doses of the same kind of vaccine previously taken as well as the other types of vaccines according to individuals choices & after medical assessment. We recommend people with chronic diseases and the elderly to get booster does.

— NCEMA UAE (@NCEMAUAE) June 15, 2021
Health Sector: The booster dose is a means of enhancing the immunity response. When you get the booster dose, the antibodies become again capable of emerging, and their number increases in the body. #TogetherWeRecover

— NCEMA UAE (@NCEMAUAE) June 15, 2021
Health Sector: We recommend that eligible individuals to hurry up and get the vaccine tp protect themselves, families and society. And support the national efforts to achieve society immunity and obtain recovery phase. #TogetherWeRecover

— NCEMA UAE (@NCEMAUAE) June 15, 2021