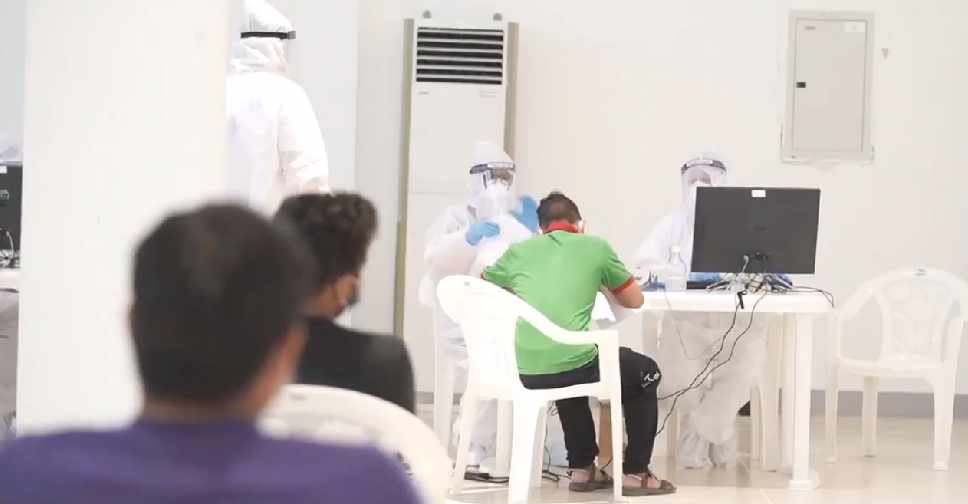 Twitter/Abu Dhabi Media Office
Residents of Abu Dhabi's Al Zazeen area have praised the authorities for offering a high level of care and treatment in the fight against COVID-19.
A video posted on the Abu Dhabi Media Office's official social media channels documents the work being carried out at the newly opened Al Zazeen field hospital.
As many as 200 beds and 50 ICU beds across a 46,500 square feet space have been dedicated for workers from nearby labour accommodations.
"Thanks to the tireless and incredible efforts of the Abu Dhabi government, they have provided us with everything, including food and medicine, and everything we need during the COVID-19 disinfection period. They have managed to protect us and our communities," says a worker.
While another says he feels happy and safe to see all the precautions that's being carried out in his area. "The government meets all our needs interns of necessary medicines," he adds.
أفراد من مجتمع أبوظبي ممن تعافوا من فيروس "كوفيد-19" يتحدثون عن المستوى العالي من الرعاية والعلاج الذي تلقوه في مستشفى الرزين الميداني. يمتد المرفق على مساحة 46500 قدم مربعة، بسعة 200 سرير و 50 وحدة للعناية المركزة. pic.twitter.com/6Ljy3ZNFk6

— مكتب أبوظبي الإعلامي (@admediaoffice) May 24, 2020
The Al Razeen Field Hospital was inaugurated as part of Sheikh Mohamed bin Zayed Al Nahyan's field hospital initiative, to support the health sector's capabilities and increase its capacity to manage COVID-19.