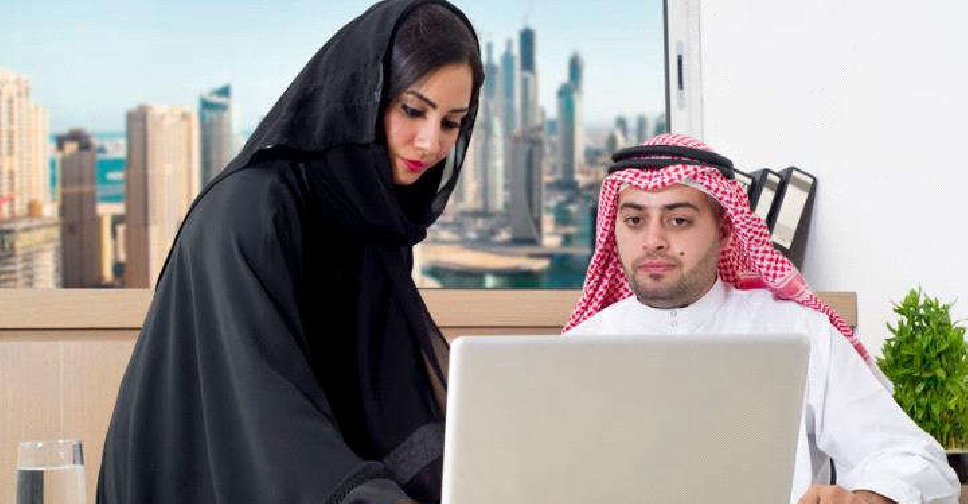 File Photo
The latest deadline for the UAE's Emiratisation programme is fast approaching, with just one month to go until private firms with more than 50 employees must ensure 3 per cent of their workforce are Emiratis.
The deadline is June 30 and firms can be fined AED 42,000 for each Emirati not employed.
By the end of the year, companies must have four per cent Emiratis in skilled roles, with the target growing to 10 per cent by the start of 2027.
The latest emiratisation figures from May 17 show close to 68,000 Emiratis are now employed in the country's private sector with the workforce increasing by more than a third so far this year.
Official figures released by the Ministry of Human Resources and Emiratisation show that more than 17,000 citizens have joined private companies in 2023 – a rise of 35 per cent.
Speaking on Dubai Eye's The Agenda programme, Ghannam Al Mazrouie, Secretary-General of Emirati Talent Competitiveness Council, said the Emiratisation programme has largely been a success.
He offered this advice to private companies who are struggling to reach the quota before the June deadline.
But it's one thing to introduce targets, another to create conditions to encourage a switch from public to private. John Fitzpatrick, Managing Director of recruitment company Emiratalent, said that success for private firms begins with preparation and understanding.
Meanwhile, Rafeea, who works for a bank in the UAE, explained it's simply about making Emirati workers feel welcome.