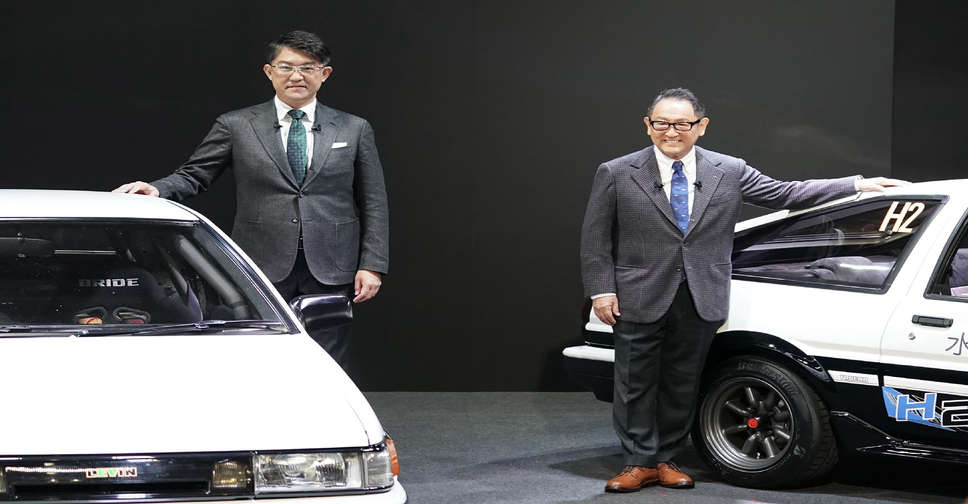 AFP
Toyota Motor Corp. announced that President Akio Toyoda will step down as CEO and become chairman on April 1, as the company faces pressure to adapt to the growing demand for electric vehicles. 
He will be succeeded by Toyota's luxury subsidiary, Lexus' top honcho, Koji Sato.
Over the past 13 years, Toyoda, grandson of the company's founder, helped maintain Toyota's position as one of the world's largest and most important automakers through crises both external and internal. However, his reluctance to embrace the auto industry's turn towards electrification has raised concerns among some shareholders that the company could be left behind.
"A carmaker is all that I am, and I see that as my own limit," said Toyoda, 66. "I expect this new team to go beyond the limits that I cannot break through."
As president, Toyoda had to face several challenges including the global financial crisis and an international recall over stuck accelerator pedals, which led to him testifying before a US House committee.
However, despite the company's success, Toyoda has been criticised for his scepticism of the global efforts to shift to battery-powered electric cars.
In 2017, Toyota exited an early partnership with Tesla, prompting severe criticism of Toyoda as the Elon Musk electric company surpassed the market cap of Toyota.
Even as competitors in the US and elsewhere moved towards all-electric vehicles riding favourable policies by governments with automakers revealing plans to phase out combustion engines, Toyoda stuck by his decision, insisting the company should not move away from gas as its customers in developing nations were not yet ready for the switch.
Toyota has maintained it is committed to manufacturing hybrid vehicles, bringing together electric motors and internal combustion engines, for decades to come. However, with competitors moving to capture large stakes of the growing EV market, Toyota has found itself lagging behind.
Its first mass-produced all-electric car faced a recall soon after its introduction last year. And the company has had little success so far in commercialising its big bet on hydrogen-fuelled passenger vehicles. The company has also lobbied against stricter emissions standards and rules mandating electric vehicles in markets around the world.
In his remarks, Toyoda revealed the retirement of the current chairman, Takeshi Uchiyamada led to his decision to hand over the reins. Sato's selection was based on his mission "to transform Toyota into a mobility company".