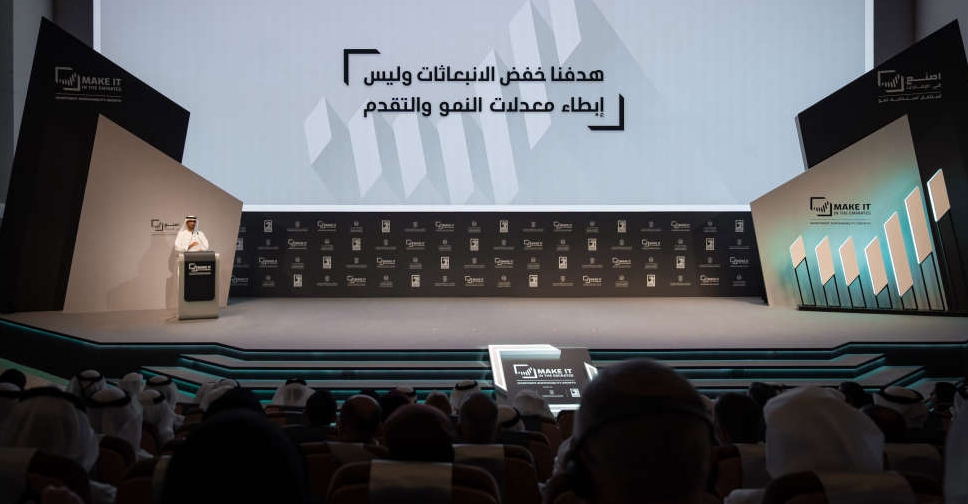 Supplied
The UAE has announced 30 innovative industrial projects worth over AED 6 billion as part of efforts to boost the local manufacturing sector.
This was revealed on the sidelines of the second Make it in the Emirates Forum, which kicked off in Abu Dhabi on Wednesday.
An additional AED 10 billion worth of procurement opportunities will also be created in the domestic industrial sector, taking the total value of products targeted for localisation to AED 120 billion.
ADNOC will also allocate over AED 20 billion for the purchase of structures and metal products from national companies, and adopt a standard plan to encourage sustainability practices and motivate companies to reduce emissions.
One of the key achievements of last year's forum was several leading national companies announcing their intention to invest AED 110 billion over the next decade to purchase 300 products from local manufacturers.
Dr. Sultan bin Ahmed Al Jaber, Minister of Industry and Advanced Technology, also announced the provision of 5,000 sustainable job opportunities for UAE nationals in the industrial sector, as well as competitive financing solutions for the sector, including AED 5 billion from First Abu Dhabi Bank and AED 1 billion from Mashreq Bank.
Taking place in the run-up to COP28, the Make it in the Emirates Forum focuses on sustainable industrial development, decarbonisation and increasing the industrial sector's contribution to climate action.
It provides a vital platform for corporations and government entities to explore the competitive advantages available in the UAE, such as incentives, financing and partnerships, contributing to the country's transformation to become a global industrial hub.
The event is taking place at the Abu Dhabi Energy Centre from May 31 to June 1.
The 2nd edition of the #MakeItInTheEmirates forum kicks off today, organized by #MoIAT @AbuDhabiDED and @ADNOCGroup , with participation from regional and global experts, investors and decision makers across the industrial sector pic.twitter.com/XTEZzl26Is

— وزارة الصناعة والتكنولوجيا المتقدمة (@MoIATUAE) May 31, 2023