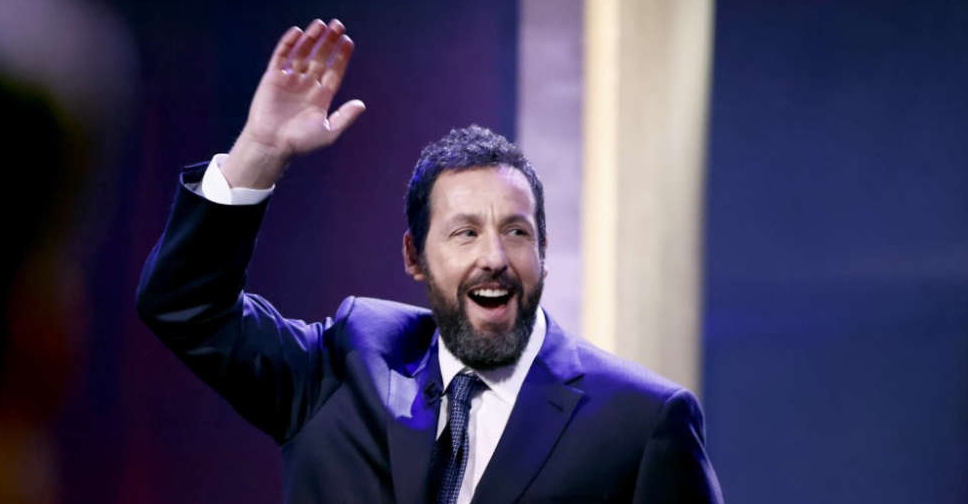 AFP
Actor and comedian Adam Sandler became the 24th recipient of the Kennedy Center's Mark Twain Prize for American Humour, at an event featuring stars Jennifer Aniston, Chris Rock and Conan O'Brien to celebrate his comedy and career.
Sandler, whose movies include Spanglish, The Wedding Singer and The Waterboy, was celebrated for his comedic chops that, while not always winning the hearts of critics, have won over fans and generated billions of dollars.
Dressed uncharacteristically in business attire instead of his trademark shorts and T-shirt, Sandler, 56, said he thought his suit was baggy.
"I don't know if this suit fits me or not, I just threw it on ... for the second time," he told reporters on the red carpet ahead of the show.
"But everything else ... the honour itself, never thought about this in my entire life, never expected anything like this."
Comedian Dana Carvey referred to Sandler's longevity. "No one's had a career like this," Carvey told reporters ahead of the show. "Who's lasted this long? He's beloved."
Sandler's friends and acting partners, along with his mother and his wife, took to the Kennedy Center stage to gently rib the actor and highlight his development as a stand-up comic, movie actor and singer.
"You're making a terrible, terrible mistake," comedian O'Brien quipped at the top of the show to the Kennedy Center for selecting Sandler, a former Saturday Night Live star.
Sandler's mother, Judy, made light of his wardrobe preferences. "I say he's a slob," she said in her own comedy routine, before praising her son. "We are so proud of him."
Comedian David Spade expressed mock awe at Sandler's box office success. "Four billion dollars in movies, with this much talent!" Spade said, with a hand gesture that suggested a minute amount.
Aniston, who appeared with Sandler in films such as Just Go with It and Netflix's Murder Mystery, praised her co-star. "Adam Sandler, you have no equal," she said.
With the White House a short distance from the Kennedy Center, some presenters touched on politics.
Carvey did impressions of President Joe Biden and former President Donald Trump, and comedian Chris Rock mentioned potential criminal charges against the Republican leader.
Sandler joins the ranks of other comedians who have received the Mark Twain Prize, including Jon Stewart, Dave Chappelle, Julia Louis-Dreyfus, David Letterman, Carol Burnett, Eddie Murphy and Ellen DeGeneres.
The prize is named after novelist and essayist Samuel Clemens, better known by his pen name, Mark Twain. The show will air on CNN on March 26.