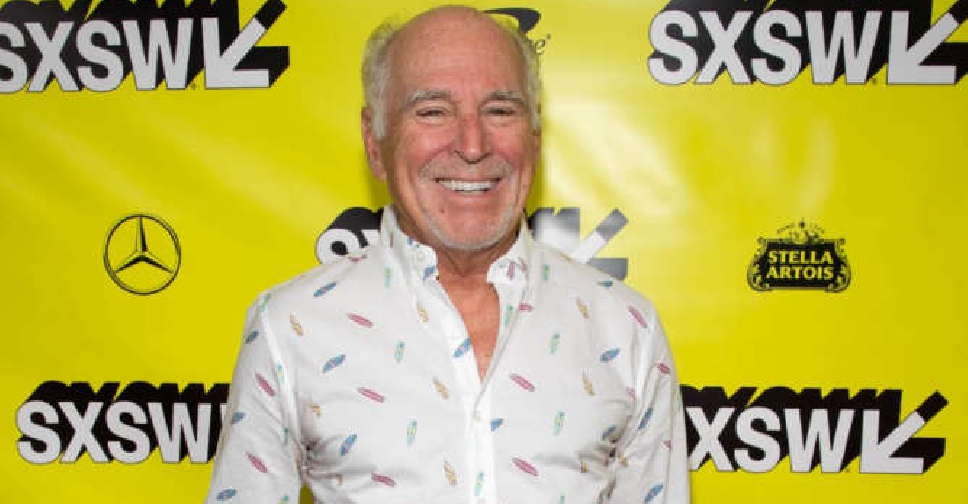 American singer-songwriter Jimmy Buffett, best known for his "Margaritaville" escapist tribute to the tropical life, has died at the age of 76, according to his website on Saturday.
"Jimmy passed away peacefully on the night of September 1, surrounded by his family, friends, music and dogs. He lived his life like a song till the very last breath and will be missed beyond measure by so many," a statement on the website said on Saturday.
Buffett, nominated for two Grammy awards and winner of numerous Country Music Awards, built his name touring his folk-country songs around the United States in the 1970s.
His breakthrough hit was "Margaritaville," a melodic track with a tropical lilt that soon became a mainstay of resort musicians and a vacation favourite of still vaguely hedonistic baby boomers, with its lyrics about "wastin' away" and "nothing to show but this brand new tattoo."
Other popular songs - all on a similar sun- and cocktail-drenched theme - included "It's 5 O'Clock Somewhere," "Cheeseburger in Paradise," and "Changes in Latitudes, Changes in Attitudes."
Buffett released over two dozen albums and played countless concerts over six decades, while the "Margaritaville" concept exploded into a lifestyle brand that eventually included everything from hotels and restaurants to pool floats and frozen shrimp dishes.
For ageing fans - known as "Parrotheads" - who could not get enough, the first "Latitude Margaritaville" retirement community opened in Florida in 2018, and others soon followed, promising "food, fun, music and escapism" for the over-55s.
The idea for the "Margaritaville" brand began in the mid-1980s when Buffett noticed people walking around Key West wearing t-shirts with his (misspelt) name on; he responded by opening up a t-shirt store and then added a cafe.
He told Forbes in 1994 that "if you're an artist, if you want to have control of your life ... then you gotta be a businessman, like it or not."
In 2023, Buffett - who had a 28 per cent stake in the Margaritaville Holdings firm - made the Forbes list of billionaires. He was friends with mega-rich investor Warren Buffett (no relation), and he owned and flew several private jets.
But he always said that he was at his happiest touring -playing barefoot to crowds large or small and plucking at his guitar. Wearing his trademark Hawaiian shirt, he would often appear on stage with other musicians to do surprise performances.
KEY WEST CALLS
James William Buffett was born on December 25, 1946, in Pascagoula, Mississippi, and grew up in Mobile, Alabama, the son of a well-traveled army engineer and the grandson of a seafaring grandfather who he would later say gave him a lifelong love of the ocean and yearning for adventure. He studied journalism at university and went to Nashville, Tennessee, to work for Billboard Magazine.
As a student, he had begun playing guitar and busking, and in Nashville, the home of country music, he released his first record in 1970.
But it was in 1971, when he discovered Key West, that he found his calling. An island at the far tip of Florida, closer to Cuba than the U.S. mainland, Key West has long had a reputation as a place for artists, misfits, and heavy drinkers. Author Ernest Hemingway lived there in the 1930s.
"Key West will always be a part of me," Buffett said in an interview with the Miami Herald in 2022. "I really found myself, I think, as a writer down there... I'm just glad that I was able to utilise it, and it did for me as much as I did for them."
Buffett's folksy calypso music that channelled the Key West mode of life quickly made him popular.
Over his career, Buffett released 27 studio albums, wrote a Broadway jukebox musical ("Escape to Margaritaville,") and a number of books (most notably 1989's "Tales from Margaritaville.") He established a record label, Mailboat Records, in 1999.
He was married twice. He had three children with his second wife, Jane Slagsvol, whom he met in Key West in the 1970s.