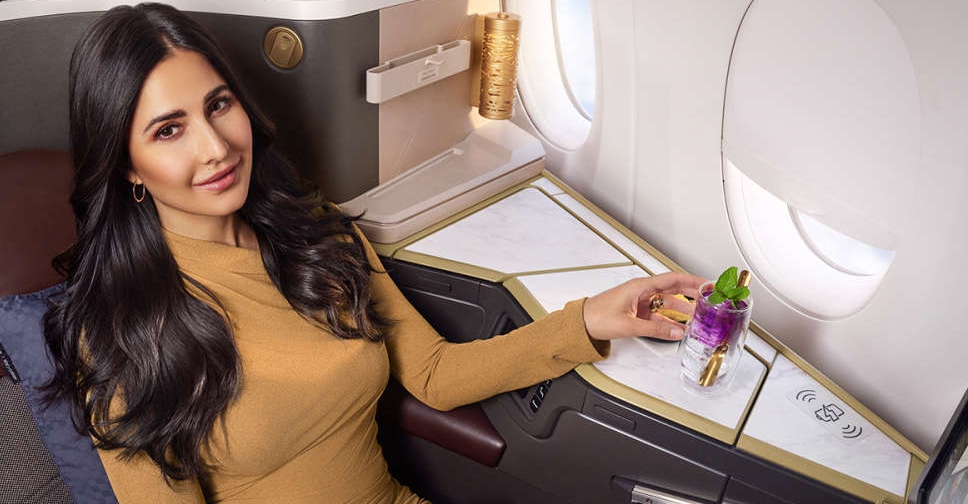 Etihad Airways has reunited with Bollywood star Katrina Kaif, unveiling her as its brand ambassador through a series of social media videos.
The collaboration aims to strengthen Etihad's presence in the Indian market, where it currently serves eight cities.
Kaif, who had teamed up with the airline back in 2010, said she was "thrilled" to be back with the UAE carrier.
"The airline's commitment to excellence and its dedication to bringing people together resonate with my own values. I am excited to be part of a team that aims to create thoughtful connections and memorable experiences," she added.
Amina Taher, Vice President of Brand, Marketing and Sponsorship at Etihad Airways, highlighted how their partnership with Katrina "embodies the spirit of innovation and sophistication".
"With her remarkable journey and global recognition, we're not only showcasing Etihad's offerings, but also fostering authentic connections that genuinely resonate with Indian travellers and celebrating our commitment to India."
The first video features Kaif on board Etihad's newest A350 aircraft, offering a cinematic journey filled with emotions akin to a Bollywood film – featuring drama, love, and delightful surprises.
It's great to be back together with Katrina Kaif, our new global brand ambassador.

We're looking forward to an experience with just a little more with you onboard.

Learn more about our partnership: https://t.co/maPw5kRsiS pic.twitter.com/cP8fnEv6JG

— Etihad Airways (@etihad) September 12, 2023