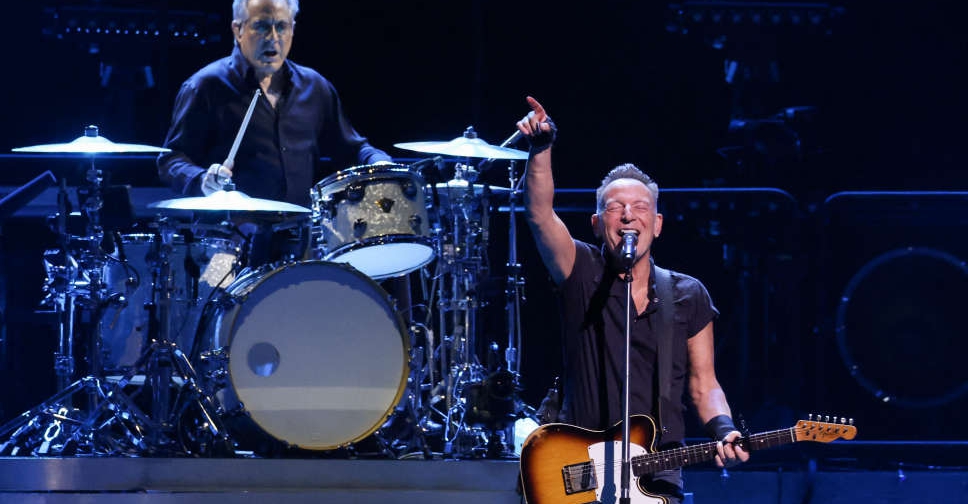 Veteran rocker Bruce Springsteen said he was indefinitely postponing eight tour dates this month with his E Street Band, citing medical treatment he is undergoing for peptic ulcers.
Springsteen, 73, promised to reschedule the cancelled performances, beginning with a show that had been set for Thursday at the JMA Wireless Dome in Syracuse, New York, as well as a previously missed date in Philadelphia a few weeks earlier.
"We'll be back to pick up these shows and then some," the singer-songwriter said to fans in a message posted to his account on the social media platform X. "Thank you for your understanding and support."
Ticketholders for the postponed concerts were told they would receive information regarding rescheduled dates.
The other postponed dates were September 9 in Baltimore, September 12 and 14 in Pittsburgh, September 16 in Uncasville, Connecticut, and September 19 in Albany, New York.
Organisers for Springsteen's North American tour, which began last month and was set to run through mid-December, said the Grammy-winning recording star "is being treated for symptoms of peptic ulcer disease, and the decision of his medical advisers is that he should postpone the remainder of his September shows".
Springsteen, a New Jersey native who acquired the nickname "The Boss" in the early years of his career in the 1970s, was inducted into the Rock and Roll Hall of Fame in 1999 and released his 21st studio album in 2022, Only the Strong Survive, a collection of covers of R&B and soul music classics.