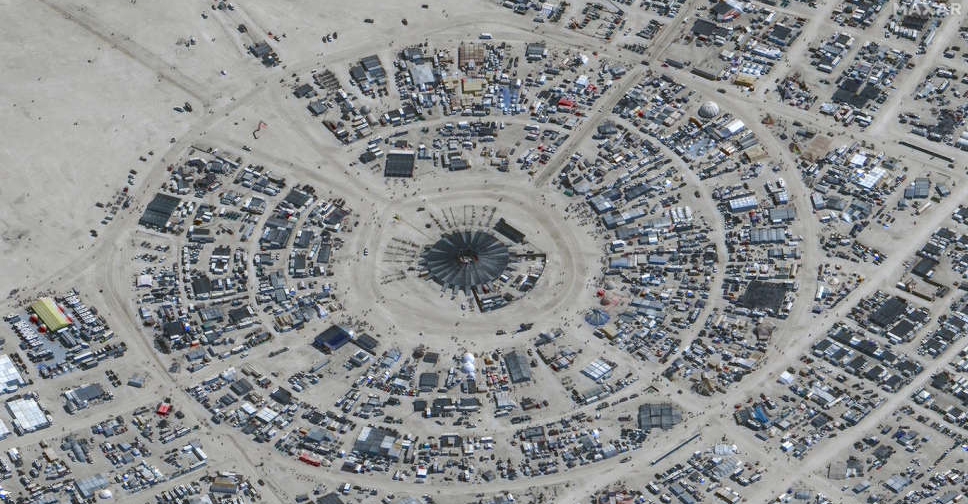 Tens of thousands of revellers attending the Burning Man festival in the Nevada desert have been asked to shelter in place and conserve food and water on Saturday after a rainstorm turned the site into mud.
Reports suggested one person has died and an investigation launched, although no further details were given.
Access to and from Black Rock City, the event's site, was closed "for the remainder of the event," organisers said in a statement on social media.
"Rain over the last 24 hours has created a situation that required a full stop of vehicle movement on the playa," the US Bureau of Land Management, the agency that manages the land on which the event takes place, said in a statement.
"More rain is expected over the next few days and conditions are not expected to improve enough to allow vehicles to enter."
Black Rock City saw more than half an inch of rain drop overnight, organisers estimated.
More than 60,000 participants travel to and from the remote area in northwest Nevada every year, according to the event's website, gathering in the temporary city to make art, dance, and enjoy community. Local media reported there were more than 70,000 "burners" in Black Rock City.
The festival gets its name from its culminating event, the burning of a large wooden structure called the Man on the penultimate night.
The gathering, which originated as a small function in 1986 on a San Francisco beach and is now also attended by celebrities and social media influencers, was scheduled to run from August 27 until September 4.