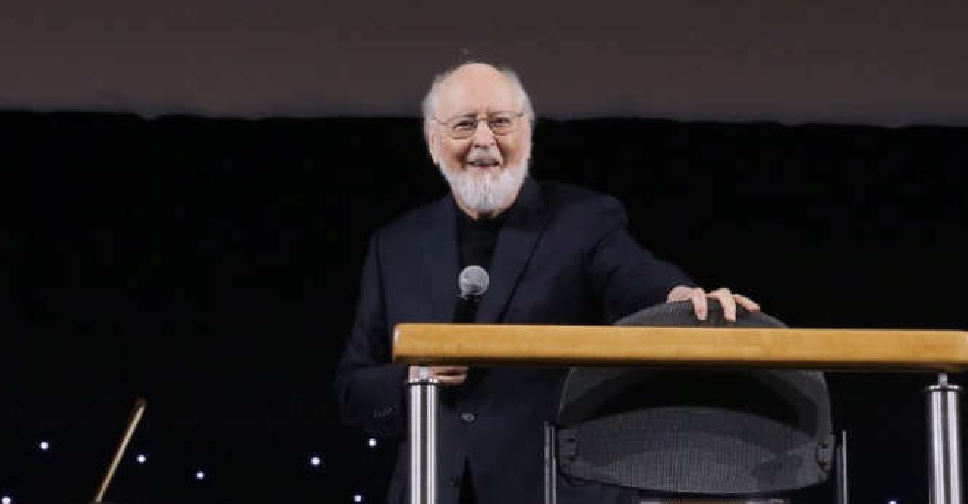 JESSE GRANT/ GETTY IMAGES NORTH AMERICA/ Getty Images via AFP
Legendary composer John Williams has suggested that after six decades of movie soundtracks, Indiana Jones 5 could be his last.
Williams, who has created the music for over 100 films, including blockbusters such as Star Wars, Jaws, Jurassic Park, E.T., Superman and Harry Potter, has given a hint that he may call it a day after he turns 90 in February.
The musician has racked up five Oscars, 25 Grammys and 52 Academy Award nominations and has been described by Steven Spielberg as "the single most significant contributor to my success as a filmmaker."
Opening up about a future away from composing film scores, Williams said: "At the moment I'm working on Indiana Jones 5, which Harrison Ford - who's quite a bit younger than I am - I think has announced will be his last film. "So I thought: 'If Harrison can do it, then perhaps I can, also.'"
Williams' hugely impressive record of film achievements is said to have only been beaten by Walt Disney, with billions able to recognise the Jaws theme tune and Star Wars' famous Imperial March.
"I'm told that the music is played all over the world," the composer said. "What could be more rewarding than that?
"But I have to say it seems unreal," he admitted. "I can only see what's in front of me at the piano right at this moment and do my best with that."
Indiana Jones 5 - the first in the series not to be directed by Spielberg - is due for release in June 2023.