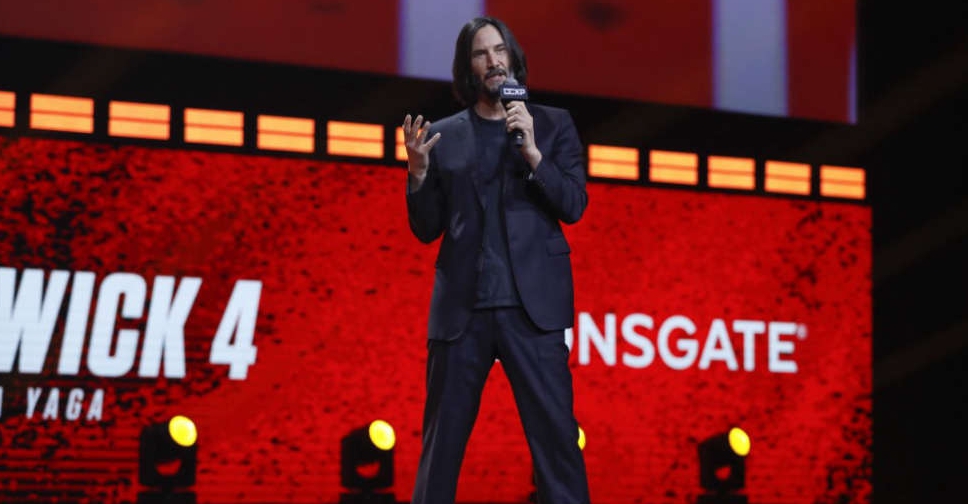 AFP
Hollywood actor Keanu Reeves expressed surprise upon learning that a newly discovered compound produced by a type of bacteria had been named after him. 
The news was revealed during a Reddit Ask Me Anything (AMA) session, where the Hollywood star was answering fans' questions.
During the online event, a Reddit user asked Reeves about the discovery of a compound, called keanumycins, which has been found to be highly effective at killing fungi. The bacteria responsible for producing the compound had been named after the actor due to its deadly efficiency.
Reeves appeared surprised by the news, stating that he thought they should have named it after his on-screen character, John Wick. Nevertheless, he expressed gratitude to the scientists who discovered the compound, saying, "But thanks, scientist people! Good luck, and thank you for helping us."
The actor also shared personal stories during the AMA, including an exchange with a fan who joked that their wife wanted to be Reeves' spouse. The humble actor responded, "Ha!… No she doesn't."
Reeves also recounted a paranormal experience from his childhood, explaining that he thought he had seen a ghost while in the presence of his nanny, who also appeared scared at the time.
The AMA provided fans with an insight into both Reeves' personal and professional life, as he promoted his upcoming fourth "John Wick" movie. The news of the bacteria naming highlights the enduring popularity of the actor, who has become a cultural icon through his performances in films such as "The Matrix" and the "John Wick" franchise.