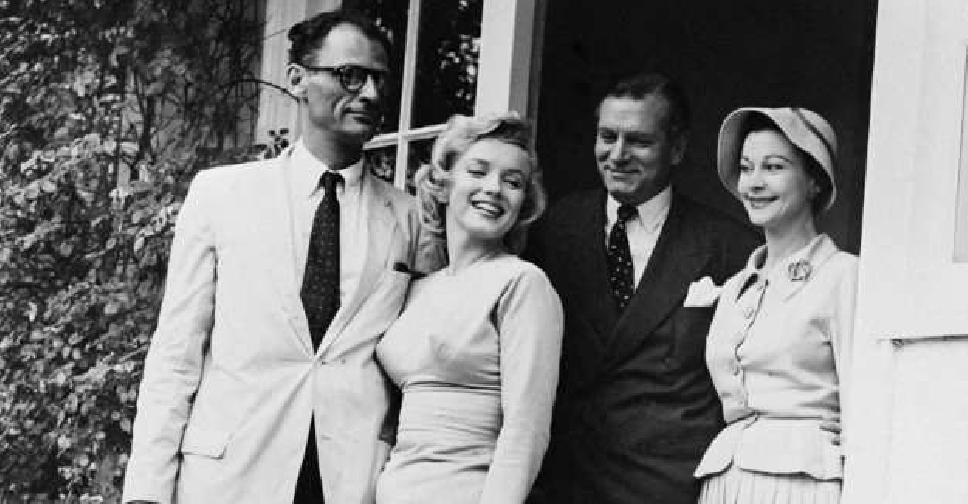 The Los Angeles City Council voted on Friday to launch a process to designate actress Marilyn Monroe's former home, a historical and cultural monument, blocking plans to demolish the property.
The motion to initiate consideration of the Spanish Colonial-style house in LA's Brentwood section for historic preservation was introduced by Councilwoman Traci Park and approved unanimously the same day, according to her spokesperson, Jamie Paige.
In response to the 12-0 vote, the city's Board of Building and Safety Commissioners immediately revoked a demolition permit issued a day earlier. The City Council motion also bars major alterations to the property while a review of its potential status as a landmark is underway.
Paige said she visited the house on Thursday and that no work had been done at the site, currently owned by a little-known entity called Glory of the Snow Trust.
Monroe purchased the single-story, 2,900-square-foot (270-sq-metre) house in the early 1960s for $75,000 (AED 275,475) after the end of her third marriage to playwright Arthur Miller, according to the Los Angeles Times. It was the only residence the actress, who spent part of her childhood in an orphanage and foster care, ever independently owned.
The screen legend, star of such films as "Gentlemen Prefer Blondes," "Some Like It Hot," and "The Misfits," was found dead in a bedroom of the home in August 1962 at the age of 36. The cause of death was ruled to be acute barbiturate poisoning.
The Times reported that the half-acre (0.20-hectare) property, which included a swimming pool and guest house, was purchased in 2017 for $7.25 million (AED 26.63 million) by Glory of the Snow LLC, then managed by a hedge fund executive. It was sold to the Glory of the Snow Trust for $8.35 million (AED 30.67 million) earlier this year.
No representatives for the trust have been identified by Councilwoman Park, and the reason for the planned demolition remained unclear, Paige said. The Times said the trust is not listed in property records alongside any person's name.
Word that the gated, four-bedroom hacienda at the end of a cul-de-sac was slated to be torn down sparked expressions of outrage on social media, the Times reported. Park, whose council district includes Brentwood, said her office had received hundreds of calls urging her to take action to spare the house.
"For people all over the world, Marilyn Monroe was more than just a movie icon," Park said at a news conference, calling the performer "a shining example of what it means to overcome adversity.
The actress named the home Cursum Perficio, a Latin phrase meaning "My journey ends here," which adorned tiles on the home's front porch.