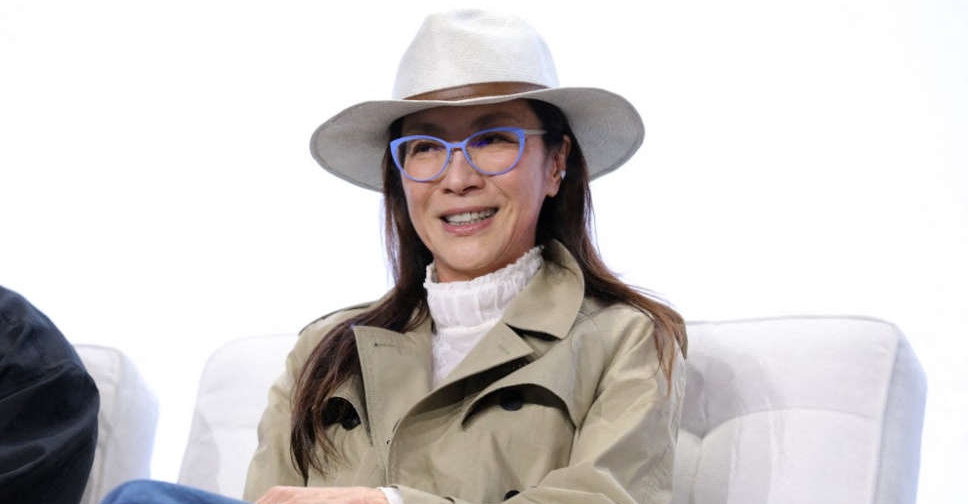 Michelle Yeoh, the first Asian actress to win an Oscar, is set to become a member of the International Olympic Committee (IOC) after being included on a list of eight new proposed members on Friday.
Yeoh won the Oscar for best lead actress earlier this year for her role in the movie "Everything Everywhere All at Once" and her proposed IOC membership will be ratified at its session in Mumbai next month.
The 61-year-old former Malaysian junior squash champion made her Hollywood breakthrough when she was cast as the first ethnic Chinese Bond girl in 1997's "Tomorrow Never Dies" opposite Pierce Brosnan.
She also starred in martial arts movie "Crouching Tiger Hidden Dragon", the 2005 period drama "Memoirs of a Geisha" and the 2018 romantic comedy, "Crazy Rich Asians".
She joins Israel's first Olympic medallist, Yael Arad, Hungarian businessman and sports administrator Balasz Furjes, Cecilia Roxana Tait Villacorta, a former Olympic medallist and politician from Peru, and German sports entrepreneur Michael Mronz as the five proposed individual members by the IOC Executive Board.
Sweden's Petra Soerling, head of the International Table Tennis Federation, and South Korean Kim Jae-youl, President of the International Skating Union, are up for election linked to their function as international federation heads.
Mehrez Boussayene, President of the Tunisian Olympic Committee, is also up for election as an ex-officio member.
"These candidates bring added value to the work of the IOC because of their experience and diverse expertise in different walks of life," IOC President Thomas Bach said in a statement.
"What they all have in common is their love of sport and their strong belief in the Olympic values and what the IOC stands for."
The IOC is the guardian of the Olympic Games and the leader of the Olympic movement, according to its website. "The vision of the International Olympic Committee is to Build a Better World through Sport," it says.