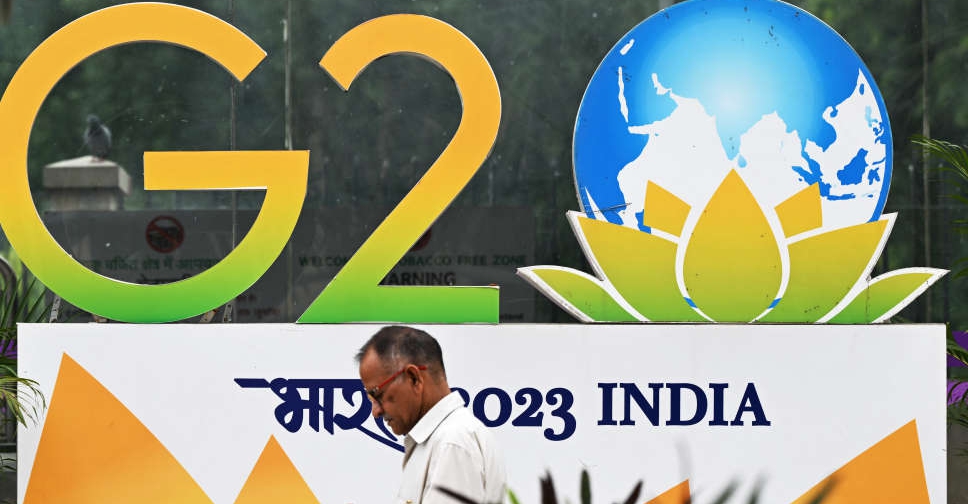 Leaders of the Group of 20 major economies began arriving in New Delhi on Friday for their annual gathering as negotiators struggled to bridge differences over the war in Ukraine, seeking to build consensus for a successful summit host India wants.
Offices and schools were closed in the central business and government district of the capital city as part of security measures to ensure the two-day summit runs smoothly.
But the gathering risks being derailed by deeper and more entrenched divisions over Russia's war, hurting progress on issues such as food security, debt distress and cooperation on climate change.
It is also expected to be dominated by the West and its allies. Chinese President Xi Jinping is skipping the meeting and sending Premier Li Qiang instead, while Russia's Vladimir Putin will also be absent.
The summit will still be the most high-powered gathering ever in India with US President Joe Biden, German Chancellor Olaf Scholz, French President Emmanuel Macron, Saudi Arabia's Mohammed Bin Salman and Japan's Fumio Kishida, among others, confirming participation.
UK Prime Minister Rishi Sunak will urge Indian Prime Minister Narendra Modi to "call out" Russia over its invasion and use its clout to help end the war, the Financial Times reported on Thursday.
The hardened stance on the war has prevented agreement on even a single communique at the ministerial meetings during India's G20 presidency so far this year, leaving it to the leaders to find a way around, if possible.
US Treasury Secretary Janet Yellen, who is in New Delhi ahead of Biden's arrival on Friday, said Washington is willing to work with India to help craft a communique at the end of the summit but it would be a challenge.
"So I understand that this is challenging to craft such language, but I know the negotiators are discussing it, and working hard to do so and we stand ready certainly to work with India to try to craft communique that successfully addresses this concern," Yellen told reporters at a briefing.
The most important thing that can be done to support global economic growth is for Russia to end its brutal war in Ukraine, she said.
The IMF has forecast lower growth for most G20 nations this year than in 2022.