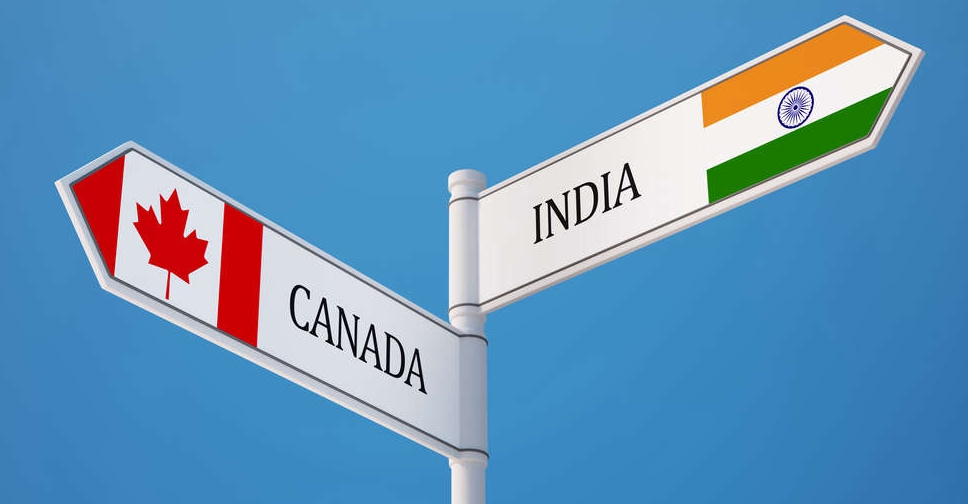 India on Wednesday urged its nationals in Canada, especially students, to exercise "utmost caution" as ties deteriorate after each nation expelled one of the other's diplomats in an escalating row over the murder of a Sikh separatist leader.
Tension has grown since Prime Minister Justin Trudeau said on Monday Canada was investigating "credible allegations" about the potential involvement of Indian government agents in the murder of Hardeep Singh Nijjar in British Columbia in June.
"In view of growing anti-India activities and politically-condoned hate crimes and criminal violence in Canada, all Indian nationals there, and those contemplating travel, are urged to exercise utmost caution," India's foreign ministry said.
Prime Minister Narendra Modi's government has categorically rejected Canada's suspicions that Indian agents had links to the murder.
"Given the deteriorating security environment in Canada, Indian students in particular are advised to exercise extreme caution and remain vigilant," the ministry added in a statement.
New Delhi's advisory followed Ottawa's advisory to Canadian citizens in Indian-ruled Kashmir issued late on Tuesday.
"Avoid all travel to the Union Territory of Jammu and Kashmir due to the unpredictable security situation," the Canadian advisory said, referring to the federal territory where separatists have been fighting Indian rule since 1989 although militant violence has subsided markedly in recent years.
"There is a threat of terrorism, militancy, civil unrest and kidnapping," the advisory said.
India has been the largest source nation for international students in Canada since 2018.
That figure rose 47 per cent last year to nearly 320,000, making up about 40 per cent of total overseas students, according to the Canadian Bureau of International Education.
On Wednesday, a private entertainment company, BookMyShow, announced the cancellation of an India tour by Canadian singer Shubhneet Singh.
The United States has voiced "deep concern" over Canada's accusations and US Ambassador to India Eric Garcetti said on Wednesday "those who are responsible must be held accountable".
"We hope traditional friends and partners will cooperate in getting to the bottom of it," Indian news agency ANI, in which Reuters has a minority stake, quoted Garcetti as saying.
India's main opposition Congress party endorsed the government's rejection of Canada's accusations, urging a stand against threats to Indian sovereignty.