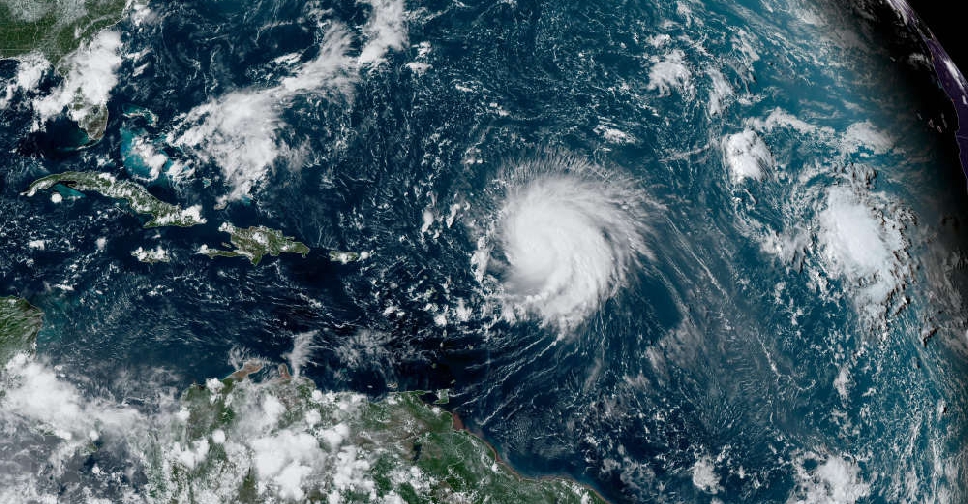 Lee made landfall as a post-tropical cyclone packing hurricane-force winds in Canada's Nova Scotia province, flooding roads, downing trees and cutting out power for tens of thousands of people along the North Atlantic coast.
At least one storm-related fatality was recorded on Saturday. A motorist in the US state of Maine died after a tree fell on his vehicle, local media reported.
The US National Hurricane Centre (NHC) said in its latest advisory that Lee was moving north after it made landfall on Long Island, a small island southwest of Halifax, on Saturday. The still-powerful weather system packed maximum sustained winds of 100 kmph with higher gusts, forecasters said.
Lee, now located about 60 km east-southeast of Eastport, Maine and about 215 km west of Halifax, is expected to weaken steadily during the next couple of days.
It brought strong winds, coastal flooding and heavy rains to parts of coastal Maine and Atlantic Canada.
In the Canadian province of Nova Scotia, around 120,000 people were without power on Saturday as winds knocked down trees and felled power lines. In neighbouring New Brunswick, nearly 20,000 people experienced power outages.
"Crews have been able to restore power to some customers, however, conditions are getting worse. In many cases, especially when winds are above 80 km/h, it isn't safe for our crews," Matt Drover of the Nova Scotia Electric Utility said earlier on Saturday.
Winds have reached over 100 kmph in parts of the west and over 90 km/h in downtown Halifax, the largest city in Nova Scotia, he said in a statement. Halifax Airport was closed to all flights.
In Maine, nearly 70,000 customers were out of power as of late Saturday, according to website PowerOutages.us.
Fierce waves lashing Nova Scotia's shoreline littered flooded coastal roads with debris in some localities.
"The intensity of the storm is strong," said Paul Mason, the executive director of the Nova Scotia Emergency Management Office. "Storm surge is expected to be the most intense in the afternoon into the early evening."
The storm may bring an additional 20 to 50 millimetres of rain in parts of eastern Maine and New Brunswick in Canada, the NHC said, highlighting the risk of flooding in these areas.
"Lee will continue to impact the region tonight with rain or showers, strong winds, and high waves along the Atlantic coast," the Canadian Hurricane Centre said in a statement.
In anticipation of the storm's impact, US President Joe Biden's administration issued an emergency declaration for Maine and Massachusetts, providing federal assistance for the states.
Lee has been churning as a large hurricane over the Atlantic for more than a week, briefly threatening Bermuda but mostly harmless for anyone on land. It marks the second year in a row that such a powerful storm has reached Canada after Hurricane Fiona ripped into eastern Canada a year ago.