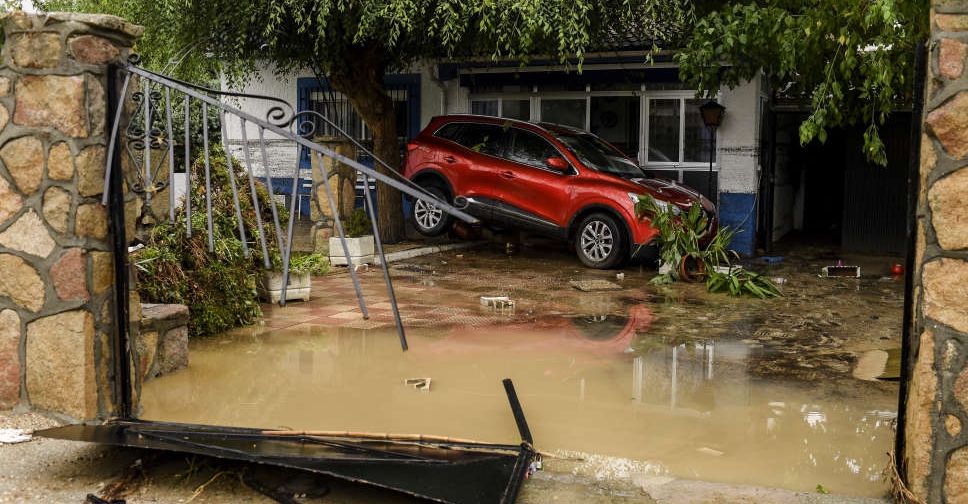 Two people died and two were missing as torrential rains caused heavy flooding in central Spain on Sunday and early on Monday, shutting roads, subway lines and high-speed train connections, authorities said.
Helicopters were sent to rescue people who sought refuge on the roofs of their homes in the Toledo area some 50 km southwest of Madrid, emergency services said.
The sudden downpour transformed streets into rivers of mud that dragged cars and trash bins in Madrid, Castile-La Mancha, Catalonia and Valencia regions. Hail also fell in many areas.
Two people died in the rural area around the central city of Toledo, a police spokesperson said.
In the Madrid region, emergency services tackled almost 1,200 incidents overnight and firefighters and police were searching for one man in the rural area of Aldea del Fresno, southwest of Madrid, the emergency services said.
The man went missing with his son when their car was dragged into the Alberche River after an avalanche caused by a sudden spate.
"The minor was rescued after he had climbed up a tree," the Madrid emergency service said.
An 84-year-old man was missing in Villamanta area west of Madrid after he was dragged off by streams of water and mud.
Several roads in the Madrid region were closed as half a dozen bridges were torn down by water overflowing the riverbanks.
The rainfall, although still heavy in some places, was expected to wane later on Monday. The National Weather Agency on Monday lowered the alert level to yellow from orange and red on Sunday.
Several subway lines were closed in central Madrid early on Monday, though the service was reestablished in most of the city during the morning and only a few stations near the River Manzanares were still closed around noon, Metro de Madrid subway operator said in a statement.
Some high-speed connections between Madrid and the southern region of Andalusia have resumed, but trains were operating at lower-than-normal speeds.