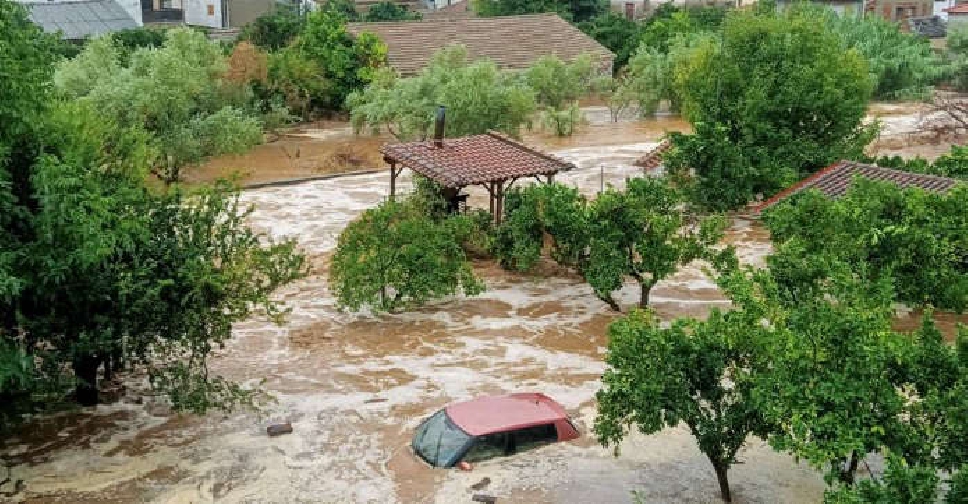 Torrential rains have flooded homes and roads in Greece and a man died after a wall collapsed in the bad weather, the fire brigade said on Tuesday.
Storm Daniel has battered western and central Greece since Monday, prompting hundreds of calls to emergency services to pump out water just days after a deadly wildfire which has burned for more than two weeks was brought under control in the north of the country.
"The man died after a wall collapsed near Volos city, probably due to bad weather," a fire brigade official told Reuters, without providing more details.
According to the Athens News Agency, the wall collapsed when the man, a cattle breeder, was trying to reach his animals.
Footage from state broadcaster ERT showed cars in Volos, a port city on the Pagasetic Gulf, washed away by torrential rain onto muddy shores.
A man has been missing in Volos after his car was swept away by the rainstorm, fire brigade spokesperson Ioannis Artopoios told Skai television.
"His son came out (of the car) but the father was carried away and there is a search operation under way right now," Artopoios said.
Authorities have restricted traffic in the wider area of Volos.