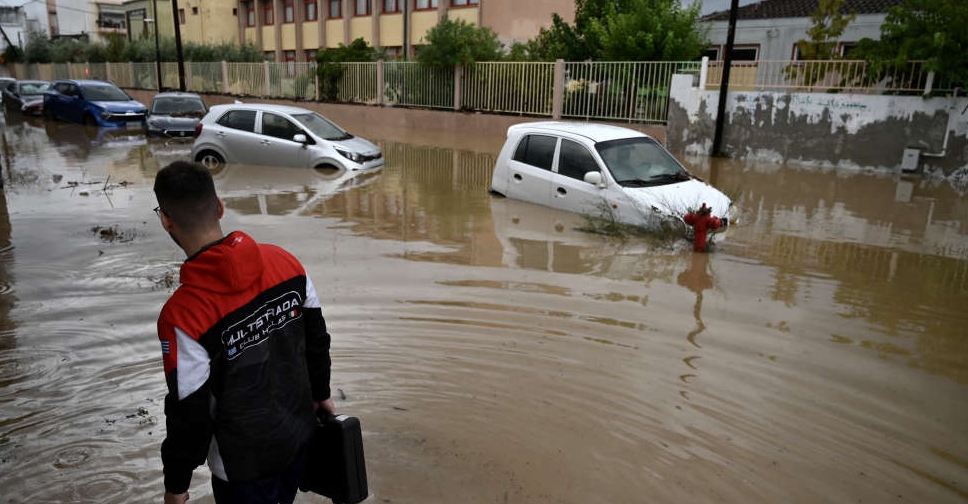 At least two people died and three were missing on Wednesday after torrential rain flooded homes and businesses and destroyed infrastructure in central Greece, the fire brigade said.
Storm Daniel, which has battered Greece since Monday, triggered landslides, destroyed a bridge, caused the collapse of power poles and carried away dozens of cars in muddy waters, just days after a deadly wildfire in the north of the country.
The body of an elderly woman was recovered close to a community in the southern Pelion area in central Greece on Wednesday, the fire brigade said, raising the death toll from severe weather in Greece to two.
"The body was found under a pile of woods," a fire brigade official told Reuters, adding that a rescue operation was continuing for three missing people.
A man died on Tuesday after a wall collapsed in bad weather in the port city of Volos on the Pagasetic Gulf and about 94 inmates were moved to safety late on Tuesday after torrential rain damaged part of their nursing home.
A Reuters witness said that the river near the nursing home had swallowed the road and flooded a train station in Volos, disrupting train traffic.
Greece has said the weather was the most extreme in terms of the amount of rainfall since records have been kept in the country.
Police on Wednesday issued traffic warnings for the cities of Trikala and Karditsa as the rainstorm was expected to intensify again later on Wednesday.
Flash floods in Greece in 2017 killed 25 people and left hundreds homeless.