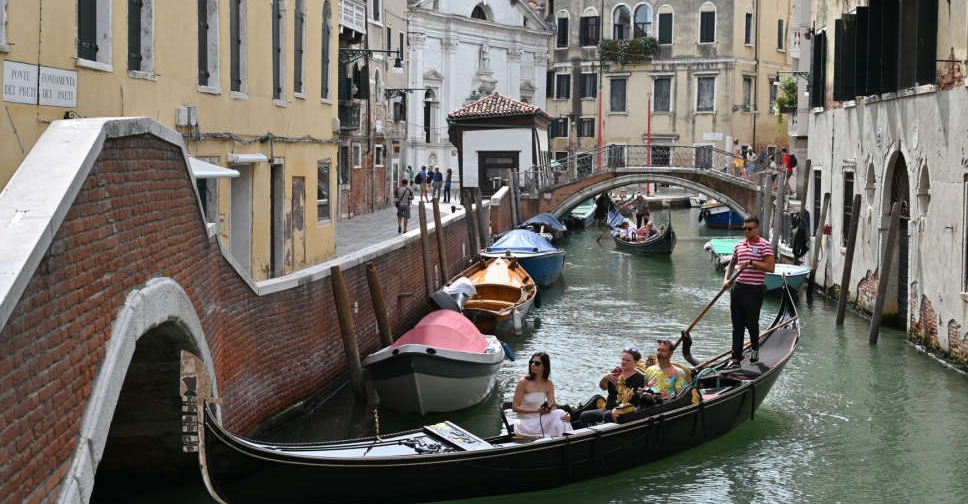 A UNESCO committee has decided not to add Venice to the organisation's World Heritage List in Danger, disregarding a recommendation from experts and sparing the Italian government from an embarrassing verdict on the city's condition.
"The World Heritage Committee ... has made the decision not to inscribe Venice and its Lagoon on the World Heritage List in Danger," UNESCO, the UN cultural agency, said in a statement as the committee met in Riyadh.
Italian Culture Minister Gennaro Sangiuliano said adding Venice to the list would have been an "undue move" not based on objective facts. "Venice, therefore, is not in danger," he said in a statement.
Venice, known for its canals and cultural sites, has long been threatened by floods and mass tourism.
Sangiuliano said UNESCO had positively assessed Italian attempts to address these issues via the MOSE anti-flooding system and by the recent approval of an entry fee for tourists, kicking in next year.
However, UNESCO said more work was needed to protect the fragile lagoon city.
"The Committee reiterated its concerns regarding the important issues that remain to be addressed for the proper conservation of the site, including those linked to mass tourism, development projects and climate change," it said.