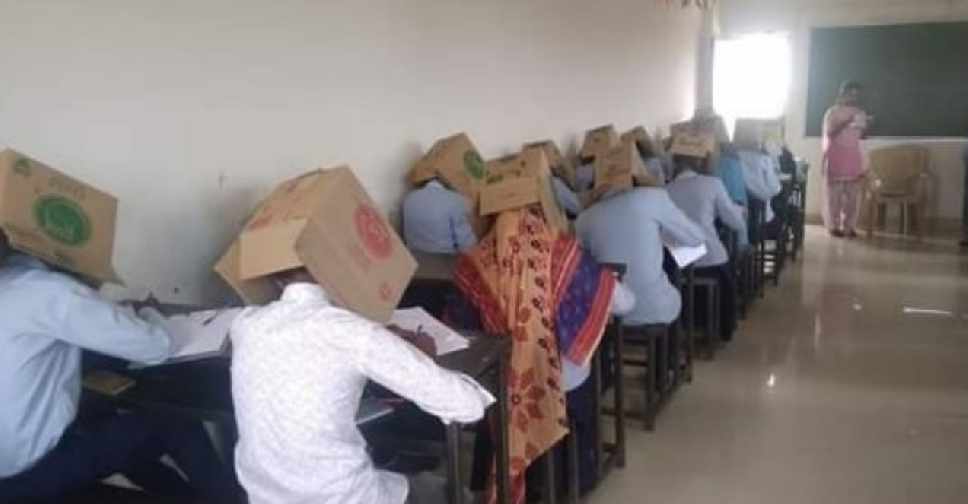 A college in India has been forced to issue an apology after images of students wearing cardboard boxes during an exam went viral.
Officials at Bhagat Pre-University College in the south Indian state of Karnataka later explained it was an experiment to prevent exam cheating.
The college administrator added that the boxes were optional and had the students' consent.
"There was no compulsion of any kind. You can see in the photograph that some students were not wearing it," the administrator said. "Some who wore it removed it after 15 minutes, some after 20 minutes and we ourselves asked them to remove it after one hour."