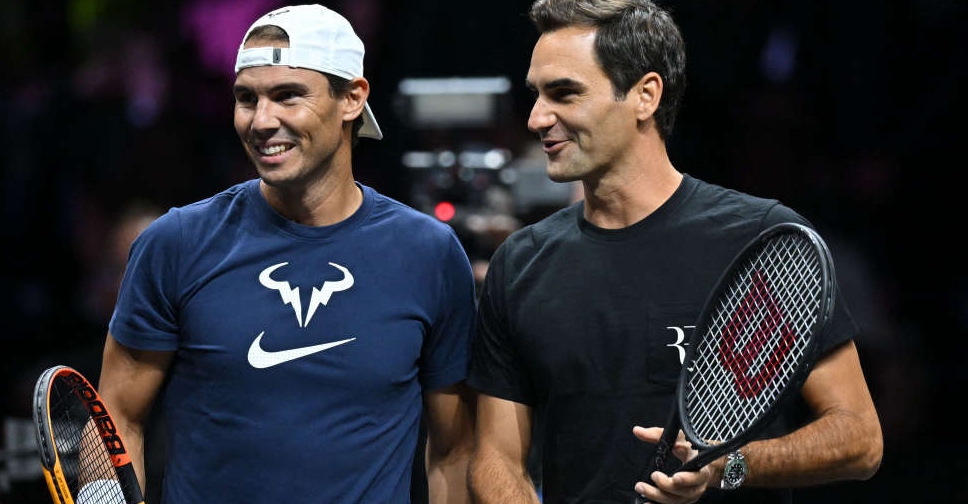 Twitter
Roger Federer will team up with old rival and friend Rafael Nadal for his final match in the doubles fixture of the Laver Cup on Friday.
The duo will take to court against Jack Sock and Frances Tiafoe at the 02 Arena in London.
"I am not sure if I will be able to handle it all but I will try," Federer, a 20-time Grand Slam winner, said during Team Europe's post-tournament press conference.
"I've had some tough moments in the past, being horribly nervous. All these years. This match feels a whole lot different. Playing with Rafa feels really different."
Federer, who announced last week that the Laver Cup will be the final tournament of his career, had ruled out making a singles appearance as a result of his knee injury.
#Fedal pic.twitter.com/DiTxIcXf7u

— Roger Federer (@rogerfederer) September 22, 2022
"To be part of this historic moment is amazing and unforgettable for me," Nadal said during the press conference.
"I am super excited and I hope I can play at a good level. Hopefully, together we can create a good moment and hopefully win a match."
"Hopefully together we can create a good moment and maybe win a match."@RafaelNadal has one thing in mind when he takes to the doubles court with Roger Federer on Day 1.#LaverCup pic.twitter.com/ELnFeS3HR8

— Laver Cup (@LaverCup) September 22, 2022
The three-day event, which starts on Friday, sees Team Europe face Team World in a series of singles and doubles matches.