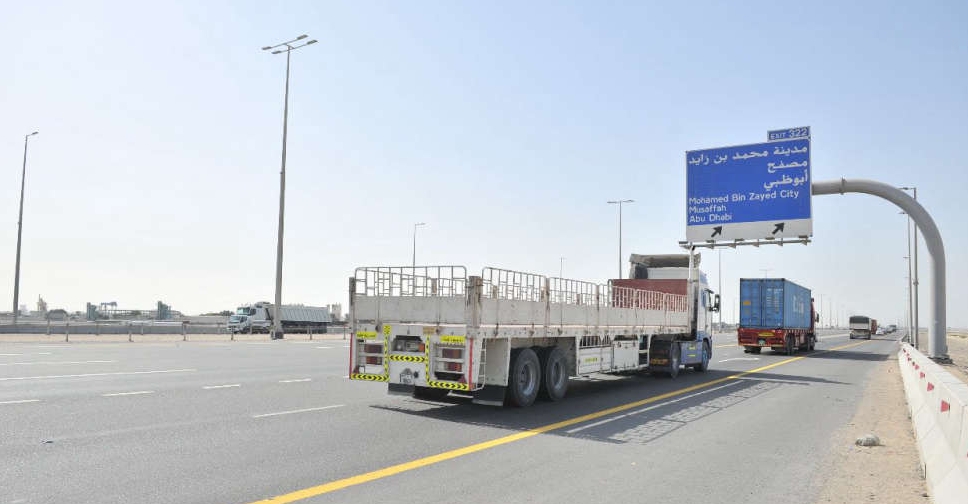 @ADPoliceHQ/ Twitter
Heavy vehicles and buses transporting workers will be banned from entering Abu Dhabi Island from November 30 to December 4.
The move coincides with the holidays to mark Commemoration Day and National Day.
According to Abu Dhabi Police, the restrictions will be in place from 12:00 pm on Wednesday, November 30 until 1:00 am on Sunday, December 4.
During this period, heavy vehicles, including trucks and buses transporting workers will be prohibited from accessing all roads and streets across Abu Dhabi Island, including its entry points: Sheikh Zayed Bridge, Sheikh Khalifa Bridge, Mussafah Bridge, and Al Maqtaa Bridge.
The ban does not apply to logistical support and rubbish collection vehicles.
A comprehensive traffic management plan will be in place during the National Day holidays, which will see an increase in police patrols and the traffic movement monitored through smart systems.
#أخبارنا | #شرطة_أبوظبي : منع دخول الشاحنات وحافلات نقل العمال في يوم الشهيد و عيد الاتحاد الـ51

التفاصيل : https://t.co/58evs4bZhq@OfficialUAEND #عيد_الاتحاد51#UAENationalDay51#أخبار_شرطة_أبوظبي pic.twitter.com/OhwkUVoW8x

— شرطة أبوظبي (@ADPoliceHQ) November 25, 2022