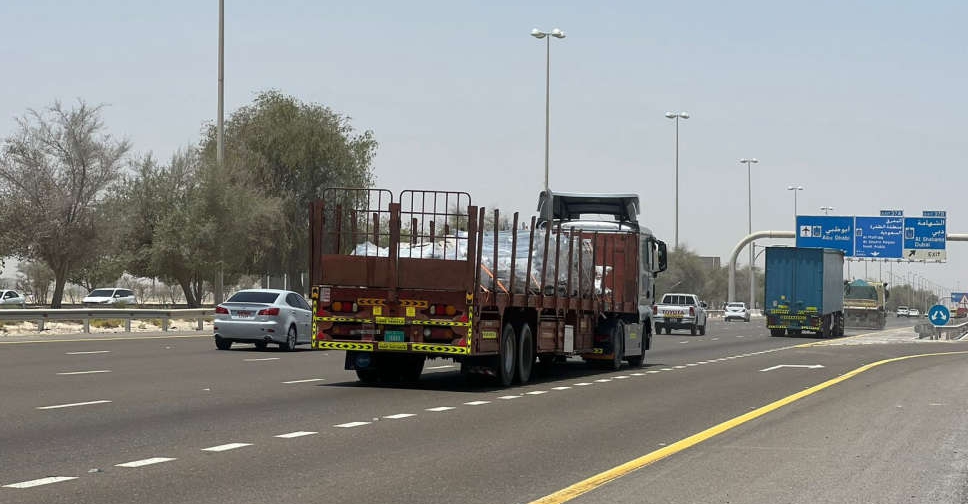 Trucks, heavy vehicles and workers' buses will be banned from entering Abu Dhabi Island on Monday, October 2.
According to Abu Dhabi Police, the temporary ban coincides with the opening day of the Abu Dhabi International Petroleum Exhibition and Conference (ADIPEC 2023).
The restrictions will be in place on Monday from 6:00 am to 12:00 pm, and will apply to heavy vehicles entering via all entrances, including Sheikh Zayed Bridge, Sheikh Khalifa Bridge, Mussafah Bridge and Al Maqtaa Bridge.
Vehicles of public cleaning companies and those providing logistical support are exempted from the ban.
Abu Dhabi Police have called on motorists to plan their trips to Abu Dhabi city in advance as the roads are expected to be busier than usual on Monday due to the opening day of ADIPEC - one of the world's largest oil and gas conferences.
#أخبارنا | تعديل أوقات منع دخول الشاحنات وحافلات نقل العمال لجزيرة أبوظبي يوم الأثنين 2 أكتوبر

التفاصيل :https://t.co/QL4RU8aP0Z#أديبك2023#ADIPEC pic.twitter.com/a6NCQg2WgJ

— شرطة أبوظبي (@ADPoliceHQ) September 30, 2023