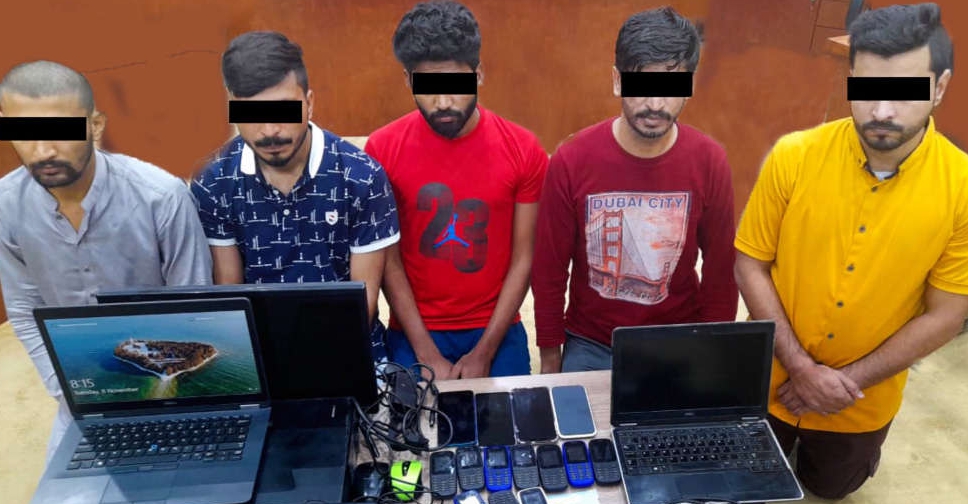 A five-member gang has been arrested in Sharjah for trying to swindle people out of their money by pretending to be employees of banks and government departments.
According to Sharjah Police, the men would make random phone calls and convince people to share their bank details, One Time Password (OTP) and other sensitive information to avoid freezing their bank accounts.
An investigation was launched following several complaints, and the gang's hideout was traced to an apartment, which was kept under close surveillance.
"Officers raided the apartment and seized mobile phones, SIM cards and laptops that were used to commit the crime," said Col. Omar Ahmed Balzoud, Director of the Criminal Investigation Department (CID) at Sharjah Police.
The case has been referred to the public prosecution.
The CID Director has urged the public not to share their bank details or any personal information over phone calls, and to contact the bank directly if they need to update any details.
شرطة الشارقة تسقط عصابة تحديث البيانات وتحيلهم للنيابة العامةhttps://t.co/y0VYSWwjxg pic.twitter.com/5aWf0E1hKa

— شرطة الشارقة (@ShjPolice) November 24, 2022