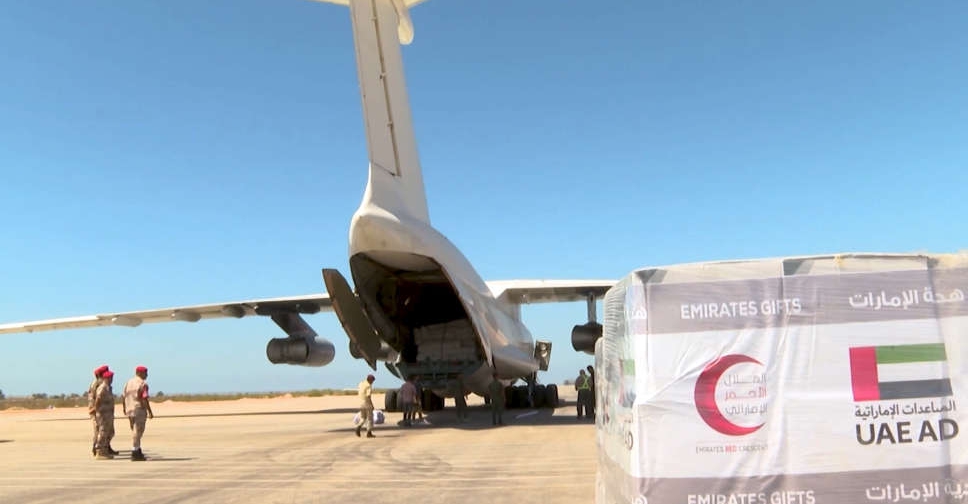 The UAE has sent a total of 815 tonnes of humanitarian aid to support people affected by the recent floods in Libya.
As many as 7,342 families are set to benefit from these relief supplies that were dispatched as part of the humanitarian air bridge set up between the UAE and Libya last month.
The aid packages that included food items, shelter materials and medical supplies were transported on 37 aircraft.
The relief efforts are being monitored by the Emirates Red Crescent, in coordination with teams from the Zayed Bin Sultan Al Nahyan Charitable and Humanitarian Foundation, the Khalifa bin Zayed Al Nahyan Foundation, and the Mohammed bin Rashid Al Maktoum Charity and Humanitarian Foundation.