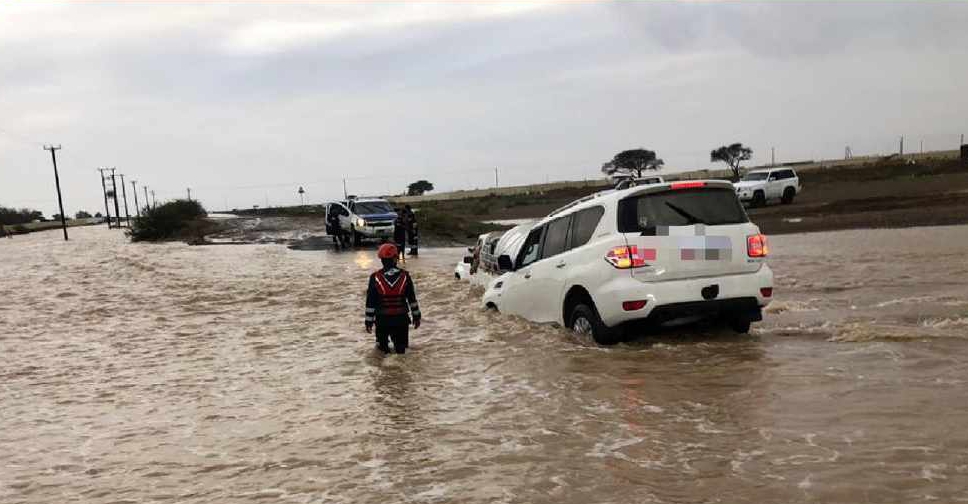 This summer has seen extreme weather events occurring on an almost daily scale with people around the world experiencing dramatic heatwaves, torrential downpours leading to deadly floods and widespread wildfires.
The UK and parts of Europe have seen temperatures hit above 40 degree Celsius, leading to transport disruption and water shortages and prompting the European Commission to warn of a "critical" situation in multiple regions.
There have been wildfires spread across parts of Europe, even encroaching on the outskirts of London, while fires in the US appeared to be bigger and burning with more intensity than ever before.
Floods were also reported around the world, most recently in Seoul, South Korea and Pakistan while pictures have emerged from Death Valley in the US, notorious for its lack of rainfall, being cut off due to flooding.
Closer home, the UAE experienced extreme rainfall leading to flooding in the north and east of the country with a tragic loss of life and the evacuation of many from their homes. The clean up operation has taken days to finish, with recovery work continuing into August.
Other areas in the region have also been affected, particularly in Iran, Oman and Qatar.
Dr Diana Francis, an internationally-renowned Atmospheric Scientist based at Khalifa University in Abu Dhabi, said they are yet to ascertain how much of the torrential rain was natural and how much was due to the effects of climate change, but agreed it was "exceptional".
Floods have become frequent headlines on the news in recent weeks affecting South Korea, China, Japan, Thailand and also parts of eastern Australia. In a period of just six days Brisbane saw almost 80% of its annual rainfall, while Sydney recorded more than its average annual rainfall in a little over three months. In the UAE, figures in some areas of the country were akin to those normally being quoted in annual rainfall terms.
Dr Francis explained why atmospheric conditions create heavier rainfall.
So the suggestion is that with increased global warming, the rainfall experienced in the UAE last month is likely to become more common and more frequent. In fact, several major international and regional reports from years ago predicted this would happen, according to Dr Francis.
Khalifa University's Dr Diana Francis suggested the UAE's seasons will change, with the majority of our yearly rains falling in the summer and that, she said, is a result of global warming.
And could climate change be influencing other global phenomena here in the Middle East? Anecdotal evidence has pointed to what appears to be increased seismic activity in southern Iran with frequent reports of earthquakes, some strong enough to be felt in the UAE.
Research suggest there is a link to global warming. Scientists know earthquakes can be triggered or inhibited by changes in the amount of stress on a fault in the Earth's crust and that stress can be increased by surface water in the form of rain and snow.
There is a catch to this, though, as geologist Yasmine Hadi explained.
Yasmin clarified that there is a link to climate change, and seismological activity, which could have a greater effect elsewhere.
She explained that there does appear to be an instance of a volcanic eruption being triggered by weather last year in Java, Indonesia.