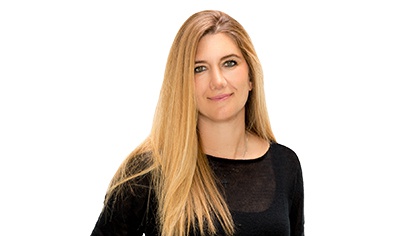 What is your favorite thing about working in radio? If I brighten your day for even a minute, be it with a song, or some diatribe that Jono and I are sharing, then it's a good day.
Best thing about living in Dubai? I grew up here, so Dubai is very much my home. Home is where the heart is.
Brunch or beach? Beach every day of the week and twice on Sunday, as they say. The beach is my happy place.
Staycation or vacation? Vacation. So much beauty in the world to go see. Italy and the South of France are my favourite places to go.
Pizza or Burgers? Always pizza. Preferably real pizza. From Italy.
Netflix or Cinema? Cinema probably but it sure is fun to stay in your pj's all day and binge watch a season or two of something on Netflix.
Favourite restaurant in Dubai? Ravi's forever. If I could only eat one meal for the rest of my life it would be the chicken Peshawari at Ravi's. It's like a hug in a bowl for my soul.
If You Were Stranded On A Desert Island And You Could Choose One Person To Keep You Company, Who Would It Be? My Dad. He's my favourite human. Plus we've just been through lockdown and social isolation together for the last few months and he was the best company and is so zen.
If you could only listen to one album for the rest of your life, what would it be? Fleetwood Mac – Rumours.
Favourite place in Dubai? The beach in Jumeira
What is the craziest thing that's ever happened to you? Probably giving Noel Gallagher a lift home with two of my friends at 6am… the journey took us two and a half hours and we dropped him off at Christian Dior's place.
Any secret talents? I have a photographic memory when it comes to numbers and birthdays.
Favourite movie for all time? If I told you that, you'd know the answer to one of my secret questions. The Breakfast Club.
If you could join any past or current music group which would you want to join? The Cure because they're the best band ever or Fleetwood Mac because they're my second favourite band of all time and hanging with Stevie Nicks and Christine McVie would be the stuff of Dreams.
If you could live anywhere, where would it be? Right here in Dubai.